Alexa in the Workshop?
Siemens recently held a demonstration day at the AA Jones site here in Hull. Our Workshop Supervisor, Craig Hill, went along and as well as spending time with the Siemens personnel, he took part in the business card draw. He was pleasantly surprised to receive a phone call from Andy at AA to let him know that the had won an Echo Dot.
Below Craig is receiving his prize from Andy Moulds of AA Jones earlier this week.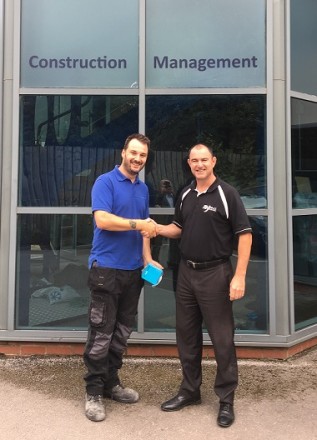 Craig has assured us that he will not be adding Alexa to the payroll.